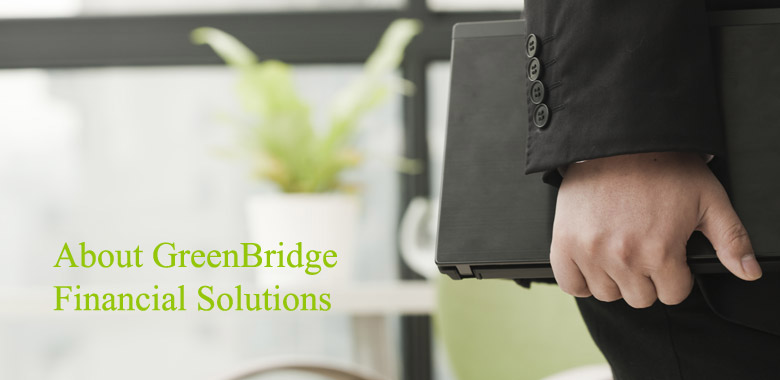 Our mission and passion is to help business owners establish a strong financial process and reporting foundation, enabling a focus on core business functions, growth and profitability.
GreenBridge provides a full range of accounting, advanced reporting and analytics and CFO advisory services geared towards assisting small to mid-sized companies.
GreenBridge delivers a strong financial process and reporting foundation in three key ways:
Dedicated team
Based on each client's unique needs, a dedicated team is assigned to fill identified roles such as bookkeeper, controller, and CFO.
Documented Processes and Procedures
Establishing the who, when and how of your finance organization will provide clarity around finance related activities and how you account for your business.  Any third party review of your business (investors, accountants, banks, etc.) will value the transparency and you will too.
Customized Reporting and Analytics
The real value of GreenBridge's solution approach is the development and communication of a reporting package that includes not only basic financial statements, but key metrics and a scorecard that identify the true drivers of your business, and the effects of management decisions on those drivers.  Also, we deliver a budget/forecast model critical for business planning and decision-making.
GreenBridge believes in:
Making financial expertise accessible
By offering this expertise on a part time basis, all businesses, no matter what their size, can access top quality service and advice to help move their business forward.
Transparency
We hate surprises and we know when it comes to your business, you do too. We constantly work to make sure you understand everything we are doing to support you, what issues we are seeing, and how those might impact your business.
Fixed Monthly Pricing
We are not an hourly rate firm that benefits from less than efficient processes or personnel that can drive up fees.  We scope out the services necessary to support each client and determine a flat monthly rate.  That approach ensures we are efficient to deliver our services and encourages an open stream of communication between GreenBridge and its clients without fear of spiking billable hours.
Technology
In today's fast paced business climate, the utilization of technology can be, and often is, a differentiator.  We believe in adopting tools that create efficiencies for our business and that of our clients ranging from team collaboration and communication to payment process and cash collection.  We believe technology allows us to deliver our services in a manner that is secure, cost effective and efficient.