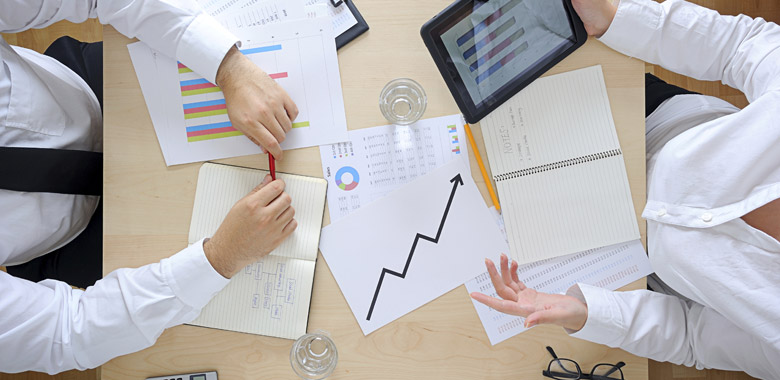 We focus on utilizing our skills and experience to help business owners succeed.
GreenBridge's CFO level finance professionals bring experience and skills to assist with a variety of projects, tasks or simply questions that you would like their perspective on.  Below are a few areas that we can assist:
Reporting Review
Decision Support
Financing
Banking
Business Plan Support
Reporting Review
In addition to providing advanced reports and forecasting tools, we see our job extending as an advisor to your business by reviewing the reporting with you to provide analysis, insights, and recommendations around trends (both positive and negative), areas of concern and opportunities to improve efficiency and profitability.
Decision Support
Do you have a major decision that you are unsure of the economic impact to your business?  We can assist with those decisions and provide a sounding board based on our experience with similar decisions and use of the forecasting tool and additional modeling as necessary.
Financing
We can assist you in your evaluation of your current or desired capital structure.  If a change to your capital structure makes sense, our team has experience with the following financing decisions and processes:
Equity Financing – Friends & Family, Angel Investors, Venture Capital, Institutional Capital
Debt Financing – Operating Capital, Fixed Asset Financing, Hedging, Equipment Financing and Equipment Leasing
Credit Compliance – If you have credit facilities in place with third party lenders, chances are there are covenants you must report and comply with.  We can help.
Banking
Whether you are looking for a good banking partner or want to investigate new services your bank offers, we can help.  We can assist with banking services such as:
Online bill payment
Cash management tools such as remote deposit
Fraud prevention tools such as positive pay and ACH debit blocks
Business Plan Support
Business owners, investors, bankers and anyone evaluating a business' strategic plan expect to see a financial forecast that is organized, detailed and supports the other elements of the business plan (and vice versa the other elements support the financial plan).  We have experience with financial modeling that can be a centerpiece of your business plan.
What you get:
Clients that utilize GreenBridge for Full Service Accounting and Advanced Reporting and Analytics find that having a partner in GreenBridge they can turn to, who is already intimately familiar with their business, makes the CFO Advisory services less expensive and more efficient by reducing the learning curve that accompanies most third party consulting engagements.
Our CFO level finance and accounting experience can provide you a trusted resource that you can turn to for periodic review of your performance or one-time projects and analysis.