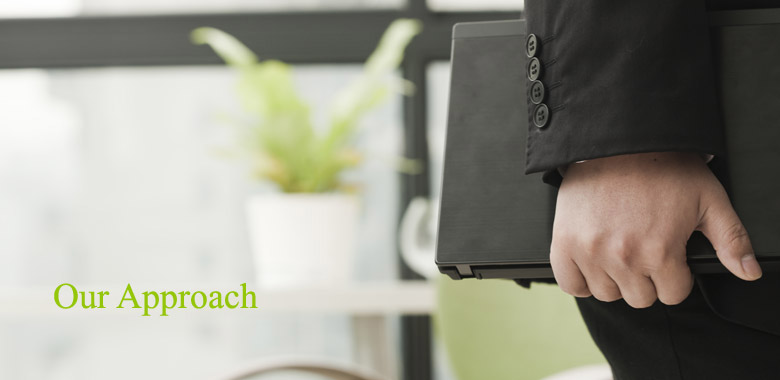 There is nothing magic about what we do. What sets GreenBridge apart is how we do it. We solve problems as a team, and we thrive at helping companies find ways to do things smarter and better.
Some key elements in our approach as we work with each of our clients include:
Dedicated team
Based on each client's unique needs, a dedicated team is assigned to fill identified roles such as Bookkeeper, Controller, and CFO.  That team gets the opportunity to learn your business and our clients get comfortable knowing who is supporting them.  This team approach also provides a depth of knowledge about your finance and accounting platform that businesses with part time or single full time resources risk if those resources leave.
Proactive
We put a strong focus on thoroughly understanding our client's current accounting, finance and planning environment, and to help them understand the "gaps" in that environment that limit their ability to take advantage of opportunities or that might cause them problems over time. We work with our clients to close those gaps so they can rely on the numbers and focus on their business.
Communications
Regular discussions with your Controller or CFO are built into our service.  In addition to the review of financial reporting and forecasting, we believe the recurring discussions are necessary to make sure our clients understand everything we are doing to support them, what issues we are seeing, and discuss ways to improve results. Communication may be over the phone, video conferencing or in person.  Regardless of the method, clear communication is key to the delivery of our services and equally important is the communication of expectations and feedback from our clients.
Documented Processes and Procedures
Establishing the who, when and how of your finance organization will provide clarity around finance related activities and how you account for your business.  Any third party review of your business (investors, accountants, banks, etc.) will value the transparency and you will too.
Technology Utilization
In today's fast paced business climate, the utilization of technology can be, and often is, a differentiator.  We have adopted technology tools that can be engaged at any time from any location from the desktop and in some cases, mobile devices. Our cloud-based software tools that streamline processes such as time and expense entry, accounts payable and accounts receivable can be accessed anywhere, anytime via computer or mobile device.  Not all clients will utilize these tools, but those who do appreciate the efficiency and availability the technology provides.
Fixed Monthly Pricing
We are not an hourly rate firm that benefits from less than efficient processes or personnel that can drive up fees.  We scope out the services necessary to support each client and determine a flat monthly rate.  That approach ensures we are efficient to deliver our services and encourages an open stream of communication between GreenBridge and its clients without fear of spiking billable hours. For small businesses on tight budgets, having predictability in their professional services is a benefit.