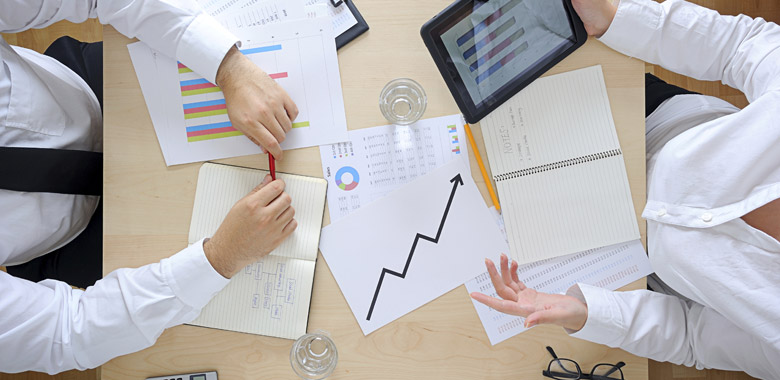 Our mission and passion is to help business owners establish a strong financial process and reporting foundation, enabling a focus on core business functions, growth and profitability.
We understand and view each new client we work with as a unique scenario and our solutions are customized to address each client individually.
Business Scenarios
Examples of business scenarios GreenBridge has addressed:
Business A – Needed a usable forecast model and wanted direction and assistance with operating credit.  Also needed insight into key metrics and client profitability that existing reporting was lacking.
Business B – Current accountant was not providing timely financial statements, regular communication, reporting or insights into project profitability, employee utilization, or any other key metrics.
Business C – Lack of a bookkeeper meant running the business from the checkbook.  Strategic decisions are being made with no forecast model to support revenue or spending assumptions.
Business D – Lack of a usable forecast model was making it difficult to develop growth plans and be disciplined with expenses.  President was doing accounting on a part time basis to pay bills and record sales receipts but not reconciling cash and credit accounts to close the book on a regular cadence.  No metrics were available to drive alternative operating strategies and information logged into POS system was not being used to understand operating performance.
Business E – Growth of the business made it hard to keep up with the accounting transactions resulting in incomplete and inaccurate financial statements.  Multiple software applications have good data were but not being integrated into financial reporting.  Existing accounting software has been customized but was not providing the level of reporting the owner was looking for.  Owner was spending way too much time overseeing accounting and finance.
Business F – Needed assistance with specific projects they wanted to handoff to someone with relative experience whether it be accounting, finance, or systems related that could be comfortable knowing it will be done completely and timely.
Technology
GreenBridge has adopted best-in-class technology tools. Our cloud-based software tools streamline processes such as time and expense entry, accounts payable and accounts receivable and can be accessed anywhere, anytime via computer or mobile device.  Not all clients will utilize these tools, but those who do appreciate the efficiency and availability the technology provides.
[/fusion_text]